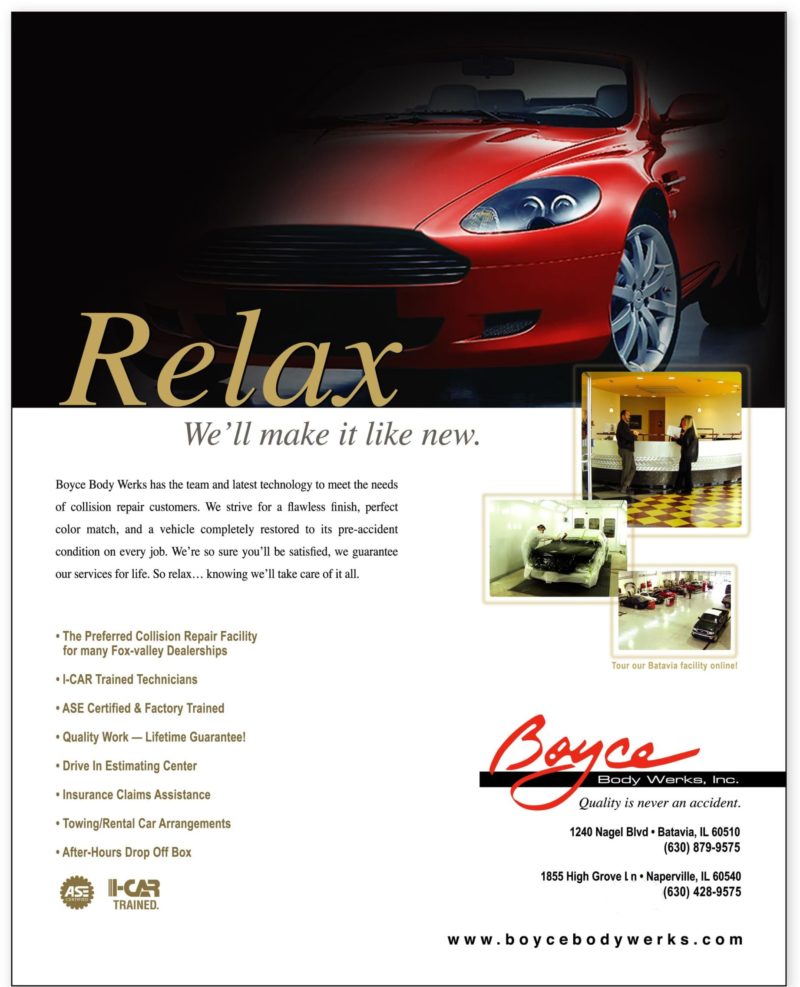 TOWING SERVICES
If your vehicle requires towing, we recommend Certified Towing – available 24 hours a day;
Do not worry about towing charges, the towing companies will bill us directly. We will address the charges with your insurance company.
INSURANCE CLAIMS ASSISTANCE-
We don't want you to have extra stress while filing your insurance claim. Our trained staff will answer your questions and help you through the process every step of the way!
PICK UP AND DROP OFF SERVICE-
We will pick up your car and drop it off after so you don't have to go searching for a ride!
RENTAL CAR ASSISTANCE WITH ENTERPRISE-
If you need a vehicle while yours is with us, we will coordinate a rental car for you through Enterprise. We will check into your insurance benefits to see if a rental is covered.

COMPUTERIZED PAINT MATCHING-
Our paint matching system is top of the line at matching the exact paint on your car, truck or SUV.
CERTIFIED TECHNICIANS-
Our technicians are I-CAR trained and ASE certified. We are proud to be a Lexus Authorized Collision Center, Certified to repair Nissan, Hyundai, Honda, Acura and Fiat, Chrysler, Dodge and Jeep vehicles. We uphold factory standards in our repairs.
FRAME MEASURING-
We utilize state-of-the-art frame measuring equipment that uses precision technology.
PAINTLESS DENT REPAIR-
If applicable, we can repair those dents and dings with a paintless method that can save you time and money!
LIFETIME LIMITED WARRANTY-
Boyce Body Werks is proud to offer a lifetime limited warranty giving you the peace of mind you deserve when you need repairs.